Executive Style Sign
The Executive Style Sign is decorative Structure item in Pixark.
Part of the Executive Style set. It can be learned from the Executive Style Sign Blueprint.
Must be crafted in the Hut DIY once learned from the blueprint.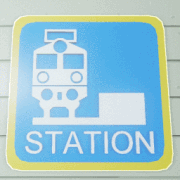 Can be placed on the sides of blocks. Can be rotated with "E" before placed, and the style of sign can be changed with "Q" before placed.
Once placed, it can be Demolished for half the cost.